Tenerife is the biggest, most populated, and most visited island in the Canary Island chain. Five million visitors travel to this volcanic island, which is part of Spain each year. Tenerife is located over one 600 miles southwest of Spain and about 300 miles from the North African coast.
Five million visitors to a small spit of volcanic rock must know something. It must mean Tenerife in the summer is an amazing place to adventure. Here are five adventure travel activities in Tenerife.
An island made of volcanic rock is most likely going to have a volcano or two. Tenerife is no exception as several volcanic peaks soar a couple of thousand feet above sea level create an accessible walking destination with amazing vistas over the island.
El Teide is the highest point not only in Tenerife, but all of Spain. It is also the third highest volcano in the world. The area surrounding the peak is a national park. One suggested route in the park is Montana Blanca just next to the active volcano. Visitors can also hike the volcano although a permit is required.
Windsurfing
Tenerife is known for ideal wind and wave combinations. The wind is stronger in the summer, but the waves are more powerful in the winter, so anytime of the year is a great time to windsurf Tenerife.
The volcanic rock which makes up the terrain of this island is ideal for mountain biking. There are trails for beginners and those for experts. Experts can also enjoy off road mountain biking although they need to be aware that certain areas may be off limits.
Kayaking Tenerife
Wherever you have an island you will have excellent sea kayaking conditions. Cruising near cliffs and paddling among dolphins and whales are some of the possibilities when gliding through the water on a kayak. Be sure to start out with a guide and make sure the wind is not too rough as a stiff wind could make this fun activity deadly for the novice or even and experienced paddler.
Scuba diving
Just like an island is always suitable for kayaking, the same theory applies to scuba diving. Tenerife boasts crystal clear waters, sub tropical-climate, and a diverse array of marine life. Ship wrecks line the coast line, which make for great structure for interesting fish to swim around.
It is easy to understand why five million visitors come to Tenerife to adventure travel each year. Be one of these five million this year and check it out.
TT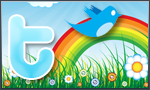 The goal of Traveling Ted is to inspire people to outdoor adventure travel and then provide tips on where and how to go. If you liked this post then enter your email in the box to get email notifications for each new entry. Daily travel photos are excluded from your email in order to not flood you with posts. There is no spam and email information will not be shared. Other e-follow options include Facebook (click on the like box to the right) or twitter (click on the pretty bird on the rainbow above).
On the right sidebar is a donate button. If you would like to donate in order to support the site, it would be appreciated. All donations would cover travel expenses and improvements to make the site better.